The Home of Luxury Raffles
Fortnum & Mason
The Marylebone Hamper
Entry Method
1 Raffolux ticket(s)
By post for free - see terms for more info
Provider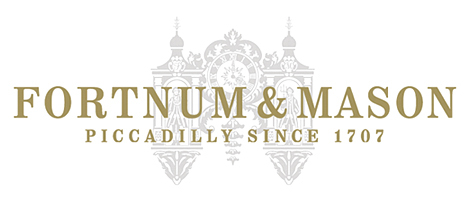 About this prize
Sicilian Grillo
Fortnum's Bourgogne Pinot Noir, Joseph Drouhin
County Biscuit Selection Tin, 400g
Afternoon Blend
Assam TGFOP
After Dinner Blend Coffee, 250g Tin
Strawberry & Champagne Preserve, 340g
Old English Hunt Marmalade, 340g
Shropshire Honey, 275g
Marc de Champagne Truffles, 125g
Mini Merry Go Round Musical Biscuit Tin, 250g
Fortnum's Rose Turkish Delight Tin, 125g
Fortnum's Piccadilly Piccalilli, 200g
Fortnum's Pickle, 220g
Pickled Silverskin Onions Jar, 225g
When will this raffle be drawn?
A winner will be picked for this raffle instantly when the timer ends or all tickets are sold.
Raffle details
Captured in this elegant namesake wicker, the Marylebone Hamper is filled with every luxury to reach the very heights of refinement. There's no better excuse therefore to charge your forks and glasses – or indeed, cups – to dive on into this hamper brimming with our favourite teas, tipples, nibbles, chocolates and biscuits.

Savoury delights and sweet pleasures unite in this delectable hamper. For those with a taste for the savoury, this hamper could only begin with the delightful feasting jars of Piccadilly Piccalilli, Fortnum's Pickle and Pickled Silverskin Onions waiting within – perfect for a BBQ spread or even sandwiches in the park.

But once all these savoury goodies have been enjoyed, treat yourself to something a little sweeter - be that a crumbly biscuit from our County Biscuit Selection or our Mini Merry Go Round Tin. Then there is our Strawberry & Champagne Preserve, Shropshire Honey, Old English Hunt Marmalade, Marc de Champagne Truffle Drum and Rose Turkish Delights. Add two blends of Fortnum's tea: Afternoon Blend and Assam TGFOP; After Dinner Blend Coffee, and a selection of stronger tipples including our Bourgogne Rouge, Demi-Sec N.V. and Sicilian Grillo, and you have a hamper fit for the finest of palates. Dig in!
---
Total Entries
There are a total of 250 entries on this raffle.
How this raffle will be drawn
This raffle will be managed, drawn and independently verified by by Dr Mads Haahr of the School of Computer Science and Statistics at Trinity College, Dublin.
Your tickets
You don't currently own any tickets on this raffle. You can enter a maximum of 20 tickets on this raffle.
View all your owned tickets from the member area
You may also be interested in
---